CONSULTING CALLS FOR PHOTOGRAPHERS
Earn a predictable income from your photography and stay creative – it's possible and I'll show you how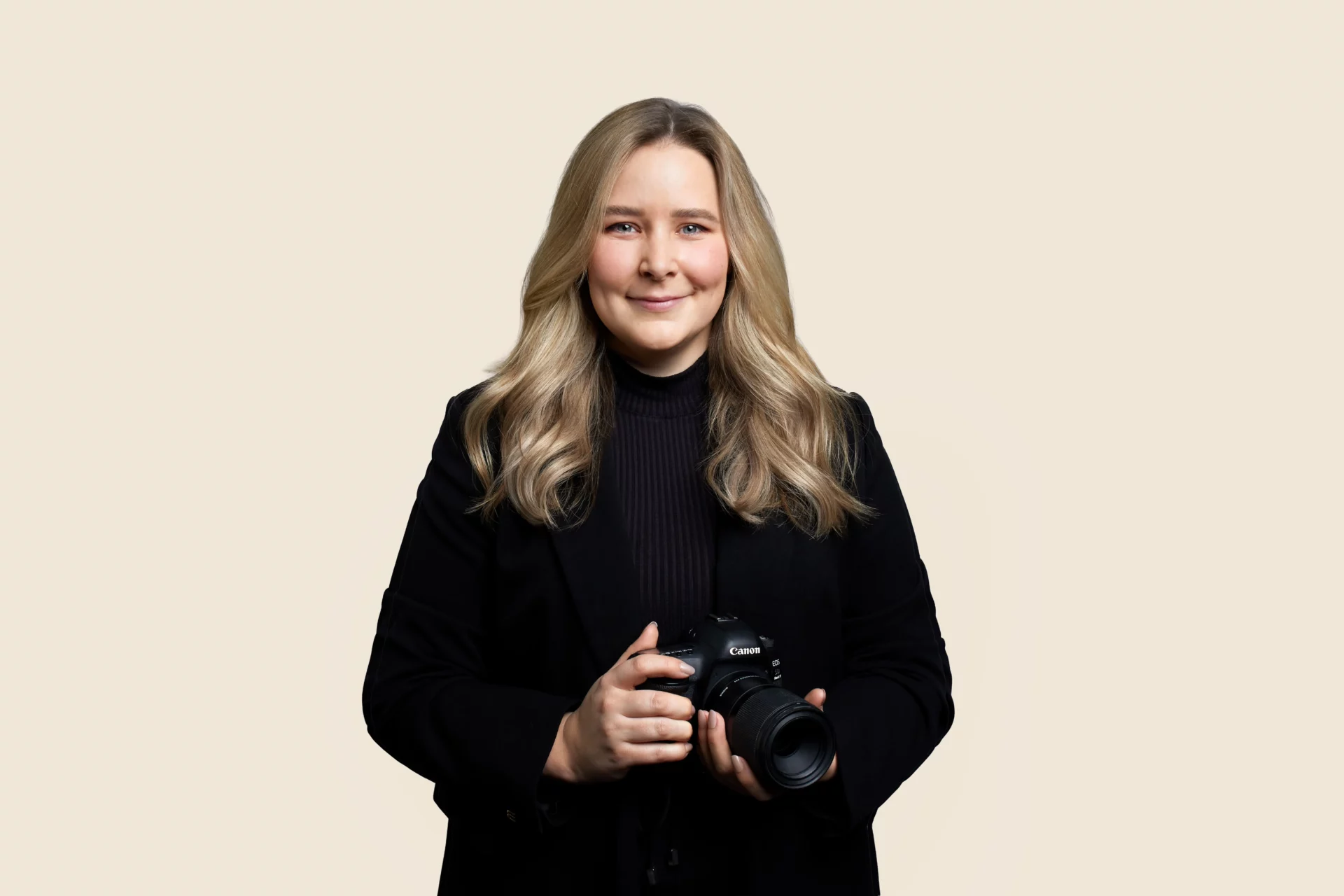 It was often just the little things that stood between me and the next step in my career. Looking back, the solution to some of the problems was very simple, I just didn't see it when I was focused on the day-to-day business. That's why I want to share my experiences with you, so that you can achieve your goals more quickly.
Your audience does not recognize you as an expert
You allow others to determine your prices
Your public perception does not reflect the value of your work
You only recognize the solution to some problems with a bit of distance. An outsider's perspective can reveal a completely new view of the challenges and move you forward.
The time was used very efficiently; from the first to the last minute, I got a lot of input and a good amount of motivation. She answered all questions conscientiously and in a structured way. It was definitely an excellent business investment.
Natasha is super professional and always welcoming! It is simply calming to know that she accompanies and supports me on my way as a mentor! I can only recommend anyone to work with Natascha, because without her I would not have risked taking some steps!
My call was an incredibly positive experience! I felt very comfortable and could feel that Natascha was happy to share her knowledge & that she was able to understand my situation. Her fresh and experienced look helped me see the strengths in my photography.
Vor dem Gespräch mit Natascha habe ich an der Qualität meiner Bilder und meiner Fotografie gezweifelt. Natascha hat mir neuen Mut gegeben und wir haben eine neue Strategie entwickelt. Ich bin sehr motiviert, diese jetzt in die Tat umzusetzen!
Some mistakes have cost my career much time and money – Learn from my experience so you don't have to, and make sure you become successful faster.
Preparing you for your successful start as a self-employed photographer, so that you can transition from a salaried job to self-employment, without existential fears or pressure.
Getting regular, predictable assignments that give you the confidence to make a full-time living from photography without financial struggles.
Improving your visibility with your ideal clients and stand out from other photographers.
Building a sustainable, profitable photography business that leaves you with enough left over at the end of the month to make a good living.
Attracting international clients, giving you the freedom to combine your profession and travel.
Finding your own artistic style with which you can stand out from others, be recognized by your clients and at the same time express yourself creatively.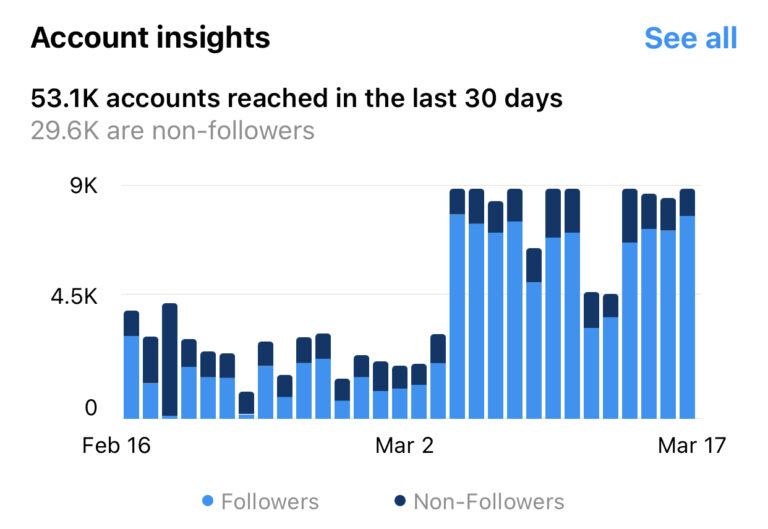 For Alena we developed a content strategy that took her personal circumstances into account. With a structured approach and smart content plan, she was able to double her reach despite minimal time investment. In this way, she was able to increase her visibility in her target group.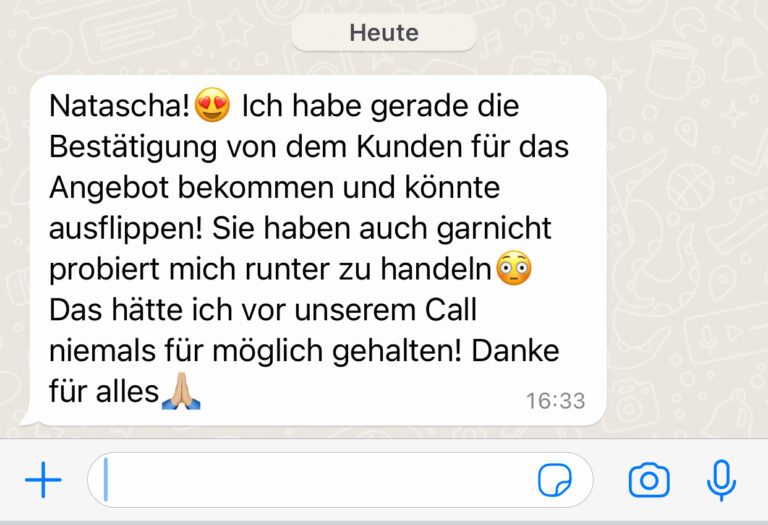 Martina's goal was to be able to make a living from her self-employment. In the Call, we developed a strategy tailored to her needs that would enable her to acquire new clients on a predictable and regular basis. Very fast she was able to acquire her first clients with the new approach.
Possible reasons you may
be stuck at the moment
Possible reasons you may be stuck at the moment
You don't have the necessary distance to look at your business from the outside, because your day-to-day business is full of activities such as accounting, customer care and creative work.
You lack the experience and the necessary market overview to be able to evaluate which steps will actually make you successful.
Rejections, setbacks and bad experiences have led you to doubt yourself and your skills.
80% of all creative businesses don't survive their third year. I want to help you make sure you don't become one of them!
Is a Consulting Call for
Photographers right for me?
It's most definitely for you, if …
How does the Consulting Call
for Photographers work?
How does the Consulting Call for Photographers work?
Booking
You choose an appointment through the booking system
Tell me about yourself
After booking, you will receive a questionnaire so that I can get to know and understand you, your work, your current situation, and your current challenges
Preparation for the call
I prepare for our call in detail so that I can deliver exactly what you need to move forward and we can make the best use of our time
Our Call
We discuss your situation, your challenges and the options available to help you be more successful as a photographer
Implementation
As you implement the approaches we've developed, you'll quickly see the effects kick in
Catch Up
If you feel that a further conversation with me would be useful, you can always book another call or the longer-term accompaniment
Stop making serious mistakes. Learn how to work for the clients you want and get new inspiration for your photography business.
CONSULTING CALL FOR PHOTOGRAPHERS