6 Tips for your first beauty shoot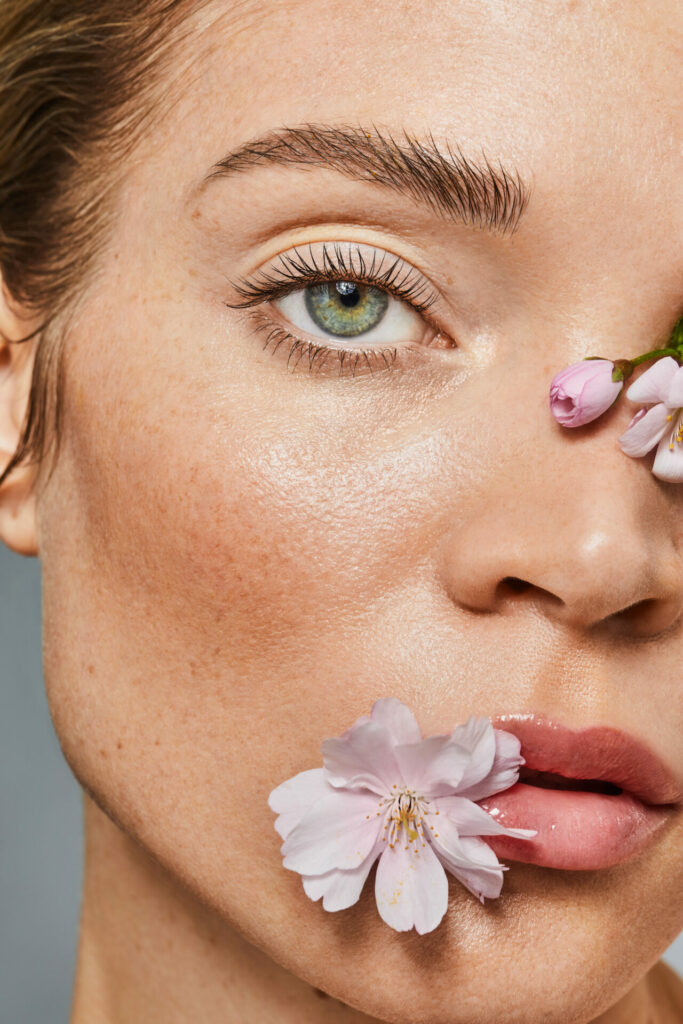 In today's post, I'm sharing 6 top tips for your first beauty shoot. Plus, you'll learn what I would look for when planning if it were my first photo shoot of this kind. 
Getting into the exciting field of photography for the first time or venturing into a new photo genre like beauty photography can be incredibly exciting, but at the same time, it can also bring some challenges. However, to make getting started in beauty photography easier, you can try to prepare yourself a bit.
Below, I list my top 6 tips for a successful beauty shoot.
1. Create a feel-good atmosphere
In general, it is important that everyone involved on set feels comfortable. Having great food and drink available is crucial to help everyone feel settled and happy. I usually think about where I will order food from with the team the day before so that I can fully concentrate on the work during the shoot. I also like to have music playing in the background to lighten the mood.
2. Pay special care to the model's make-up
Even though photographers are not primarily responsible for hair and makeup, it is still important to pay attention to it in beauty photography. You, as the photographer, should consult with the makeup artist and agree in advance on the looks you want to implement. This is especially important because the makeup artist(s) also need time to prepare before the shoot so that misunderstandings can be avoided.
3. Make a packing list!
On the day of the shoot, you should of course have all your equipment with you. In order to avoid forgetting essential items for the shoot, it makes sense to create a packing list anyway, right? Spare batteries and charger, tether cable, and laptop: these are the things I absolutely cannot forget. That's why I usually pack my bag the night before, so I have enough time to check everything again. Theme-specific packing lists only need to be made once and can be used over and over again. 
4. Carefully think about the concept
Before each shoot, I create an individual concept. For this, I think about what background I want to use, what light I will set up, and what lens I will shoot with. Of course, thinking about the model's styling and accessories is also part of the planning.
5. Carry out test photo shooting in advance
If it's your first shoot in this studio, you should have tested the light setup in advance. While the model is in makeup, I set everything up and test my planned sequences. If you are very inexperienced, you should practice the day before without a model to test the light setup and get familiar with the technique.
6. Have a support model
If you are still at the beginning of your career, you will most likely work with newcomer models. Because they are also not experienced yet, it makes sense to think about their poses in advance. You should show these to the model before the shoot so that they can use them as a guide. If you want to learn more about this, feel free to read my blog post, "5 TIPS FOR GETTING BETTER RESULTS WITH NEWCOMER MODELS". There I explain how you can best work with newcomer models and support your model during the shoot.
It's often the little things that positively influence the course of a photo shoot. As with many other situations, good preparation during the shoot will free you up to concentrate fully on the creative work. The less you have to fiddle around on the shooting day itself, the more confident you will be going into your first shoot, and the better the result will be.