How does a beauty campaign work? – Behind the Scenes at a Production in Milan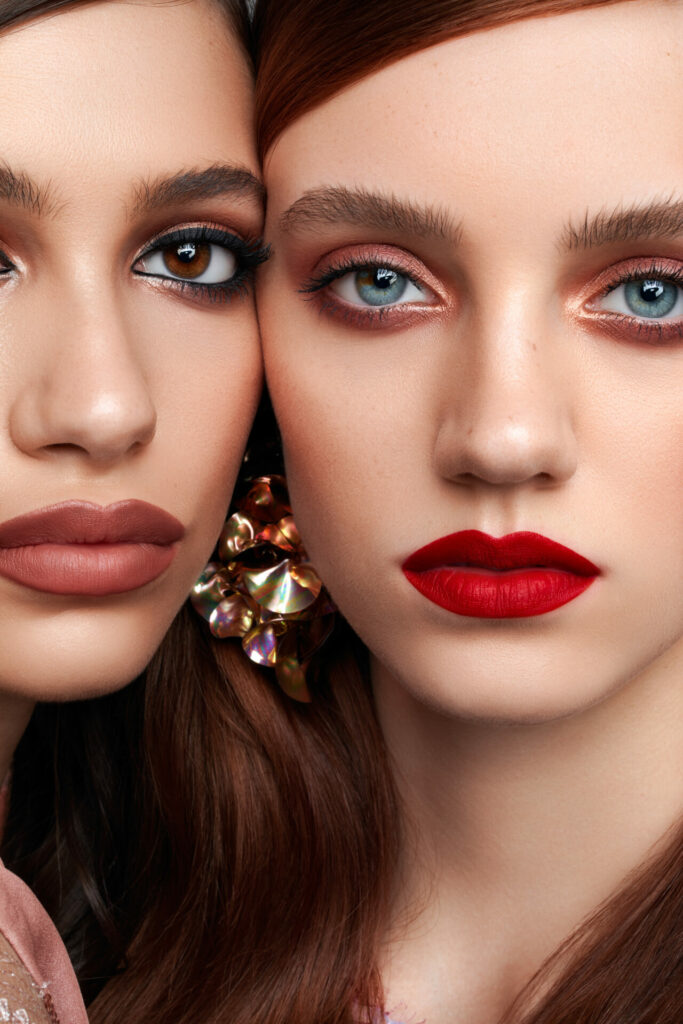 More and more often, I get requests for before/after pictures. Interestingly, you are not only interested in the finished results but also in how they were created. I would like to try to answer the question "How does a beauty campaign work?", and take you on a behind-the-scenes journey of one of my productions of Wycon Cosmetics in Milan. 
The most important thing in any advertising campaign is always the product, so each set is designed specifically for it. This shoot, however, was not just about a product, but an entire collection, which included warm colors, nude tones, and lots of glitter to match the approaching holidays. All the more important in a rather large campaign like this is a smooth flow, the concept, and the cooperation of the whole team behind the production. For this reason, on the morning of the shooting day, there is first a meeting in which the exact procedures of the day are discussed and final ideas can be exchanged. Here, our team consisted of make-up and hair artists, a stylist, decorators, and set designers, who decorated and prepared the entire set down to the smallest detail. So, the sterile white room gradually turned into a little Christmas wonderland.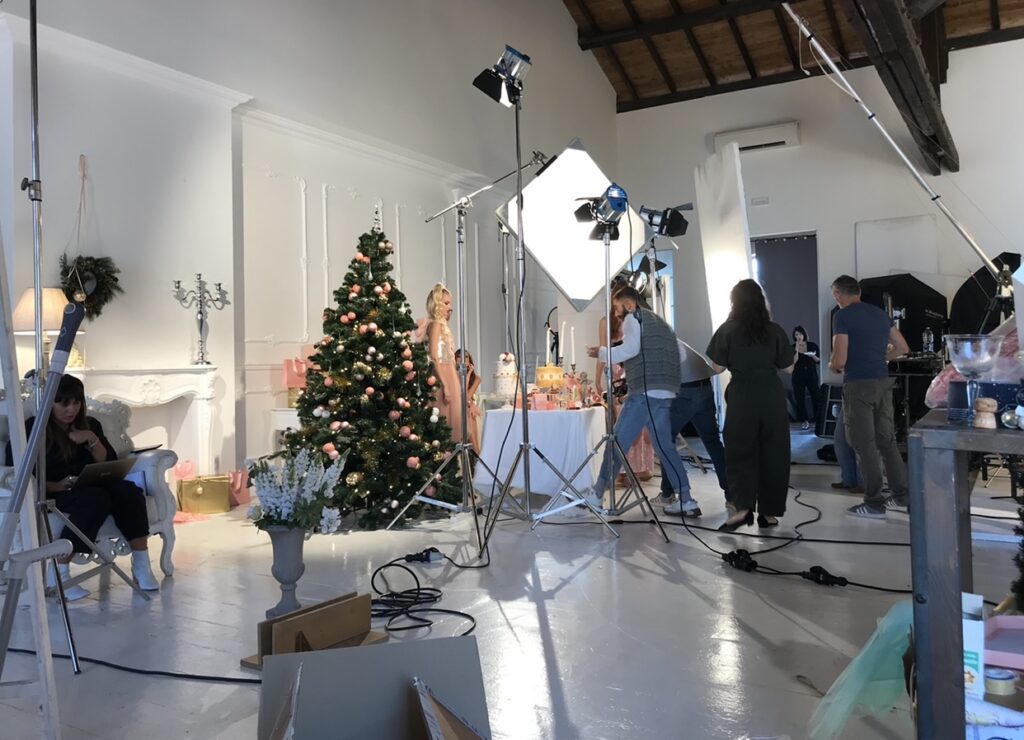 During set preparation, I dedicate myself and my team to setting up my equipment. Normally, I choose a suitable background together with the client, but due to the theme of the campaign, this already consisted of a Christmas tree decorated in rose and gold tones, which is why I turned directly to my lighting setup. On productions abroad, I can't take all the equipment I might need with me. Therefore, I always think about my photo equipment in advance and select my equipment accordingly, so I can start perfectly prepared for the shooting. 
For this production, we worked with three models who were each given different looks. For an all-encompassing campaign, it is always important to depict the products as lifelike as possible and inspire a certain feeling in the viewer. We created not only individual portraits but also group pictures in different Christmas settings. 
Since I work with the "tethered shooting" feature of Capture One, it is possible to directly see how poses, makeup, or products look in the pictures. It is very important to give the client an idea of how their later campaign might look. Of course, this is also good for the rest of the team, as they can then check their work again and again and make any necessary adjustments. On such a production day, between 1,000 and 3,000 pictures are taken, between which the make-up, the set, and the models' outfits are constantly refreshed or changed. Large productions are always a challenge for the whole team. So it's all the nicer to look back in the evening on a day full of great looks and harmonious collaboration, where the team managed to conceptualize and implement such a creative and lovingly outfitted photo shoot according to the client's wishes.